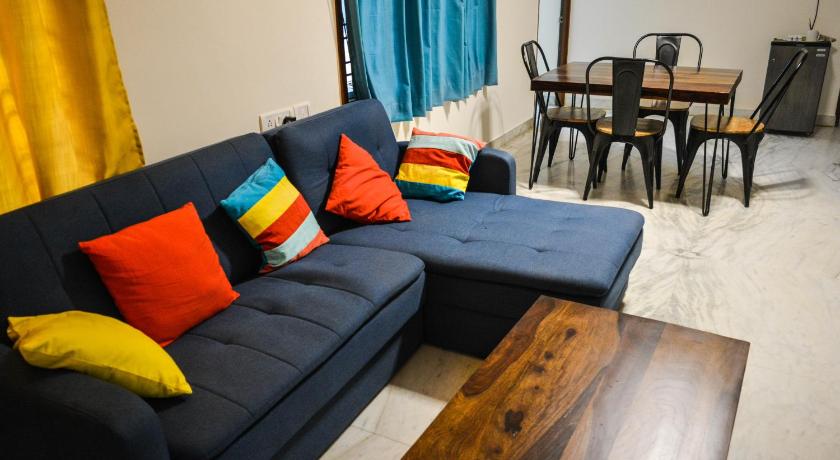 Co-Living Spaces are Different from PGs and Hostels?
Co-living areas and housing for working people have proven to be a viable alternative for those who are looking for rental spaces in metro towns. There are a few considerations that working men and women should be mindful of before choosing such facilities.
The growing population of migrants throughout the world finds a lot of people sharing rooms in Hyderabad. These facilities are especially useful for working people who go to towns to start their work life. While hostels and guest accommodation with payment were previously available, modern concepts for them include co-living areas or normal accommodation.
Concept of co-living spaces
The concept of living together involves a shared kitchen, a utility room or lounge area, together with a common relaxing area that working people who are stressed out with their work can use. In addition to the private dormitory and bathroom each resident has. It's a modern way of living where people live by sharing apartments in Hyderabad or building, sharing common facilities.
Including serviced apartments, because of the need for versatility and independence compared to hotels, co-existence took shape as a result, compared to traditional rental accommodation, of cost effective, versatile and trouble-free life style.
Benefits of co-living spaces, over hostels and PGs
There should be no ambiguity if you are straightforward about what you need. But, to make it easier to look at the following factors to help you decide which of the three is appropriate for your needs
Confusion should not occur if what you need is obvious. But to make the following factors easier to look, so that you can select which of the three best suits your needs.
How Much You Can Afford?
Accessibility is one of the most important factors, isn't it? Hostels and PGs claim, however, that they are affordable alternatives, but it's totally wrong to compare the facilities with quality.
Coliving is a solution to insane rents, greedy landlords, and heavy deposits.
Security Basis
It is always a good idea to live in a safe place for young people. Protection is combined with limitations when it comes to hostels in Hyderabad and PGs and therefore it goes to a totally different level. Living with friends is a great way to social security, but neither the hostels, nor the PGs, guarantee good staff. You may get caught up in someone who is different, has bad habits and doesn't listen.
Coliving gives you a good opportunity to live and promote good stuff with like-minded people. Colive homes are built to build a safe place to live in.
What Are The Facilities Provided?
The cost for the hostel and PG accomodations in Hyderabad is so exorbitant that a working man from the middle class thinks about entry twice. In addition, these higher fees do not guarantee good services, filthy toilets, nauseating food and sluggish Wi-Fi tend to be the main problems facing in the hostels.
Houses in Coliving are spacious and fully equipped. The bedroom, the bathroom, the living room, the kitchen, facilities and entertainment are included.Facilities such as housekeeping, energy, high speed WiFi, defense, gas and cable are all being managed.
Food Service
Hostels and PGs are well known to lack an understanding of this key aspect of every working man/women: "Only good food can help a person to live well and work well. Most of the time, they make money from anything, so if they provide food, they make sure that they make something that totally destroys their buds. Food is actually one of the main reasons why people abandon PGs and hostels.
All right, Coliving is not just a cooked meal, it is instead a great place to cook and imagine what comes with gas, fireplace and utensils. Cooking is however therapeutic and you can take some time to cook a comforting meal after a long day at the workplace.
Utilities & Bills
In all three choices, you don't have to worry about paying power, water and internet charges. But you have few things to take care of, for example housekeeping and washing.
Colive deals with all the earthly activities. Home charges, housekeeping, washing and additional facilities are all included so that you can focus on the most important things in life.
Restrictions
This explains itself well and does not even ban food from no light in the evening outside the premises. Today there are strange and highly restrictive rules for hostels and PGs.
To live in a Colive home means to be free and independent.
About Privacy
If you have a nice personal space around you, you're shocked by the lack of it if you decide to live in a hostel or a PG. Sharing a single room with 2 or more people tends to privacy.
Colive houses are spacious and fully equipped and have private spaces and common spaces. Therefore, go to your own personal space when you need privacy.
How does a co-living setup operate?
Long-term properties are rented from building ownersby co-living groups for three to seven years. Until renting it out, they renovate the interior to suit the needs of the working people. They also use housekeeping and security guards to manage the property and typically provide the facilities. Working men/women will then sign co-operative agreements.
Before signing the agreement for a co-living space
It is important to set up one's budget in advance, to decide the amount that you can pay each month before beginning your quest. The next move is to match the co-living space criteria with the budget. In the end, working people should look for properties that meet their expectations, as well as the budget.
Things to keep in mind when choosing a co-living space
Examine the timeline of your agreement and the length of your office.
Verify the amenities and services available and the distance between the living space and the place of work.
Explore various rental options to ensure that co-living space is at the same rate as industry and not overpriced.
Examine the privacy available, as a co-living space should provide a favorable environment for research.
Examine the safety of the building.